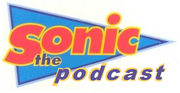 Hello!  I'm L. T. Fletcher.  I post on the STCO forums as L. T. Dangerous, obviously.
Interesting trivia: The L. in my name is short for Luke!
Interesting trivia: That wasn't very interesting.
I run a blog on Tumblr called A Moment Of Sonic The Comic.  It's about Sonic The Comic.  Which is why I'm sharing it with you friendlies.  It started as a companion to a lovely blog about the American comics here but has evolved into a general STC blog as well.
I'm also the editor and producer of Sonic The Podcast which I do with Shay, Stiv and Stu as part of the SSSSSSS.  It's very good, maybe, you should consider checking it out.  I like it anyway.
Further trivia: I'm not taking this terribly seriously and am mostly filling it out so I can collect a pointless wiki badge.
I'm also in new Legacy inc which you should definitely not ever watch if you value your soul.
My favorite pages
Haha that's it
Stop looking
Community content is available under
CC-BY-SA
unless otherwise noted.